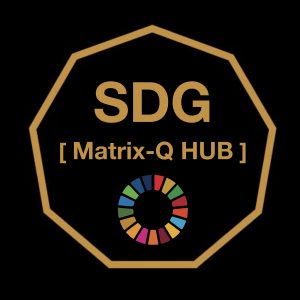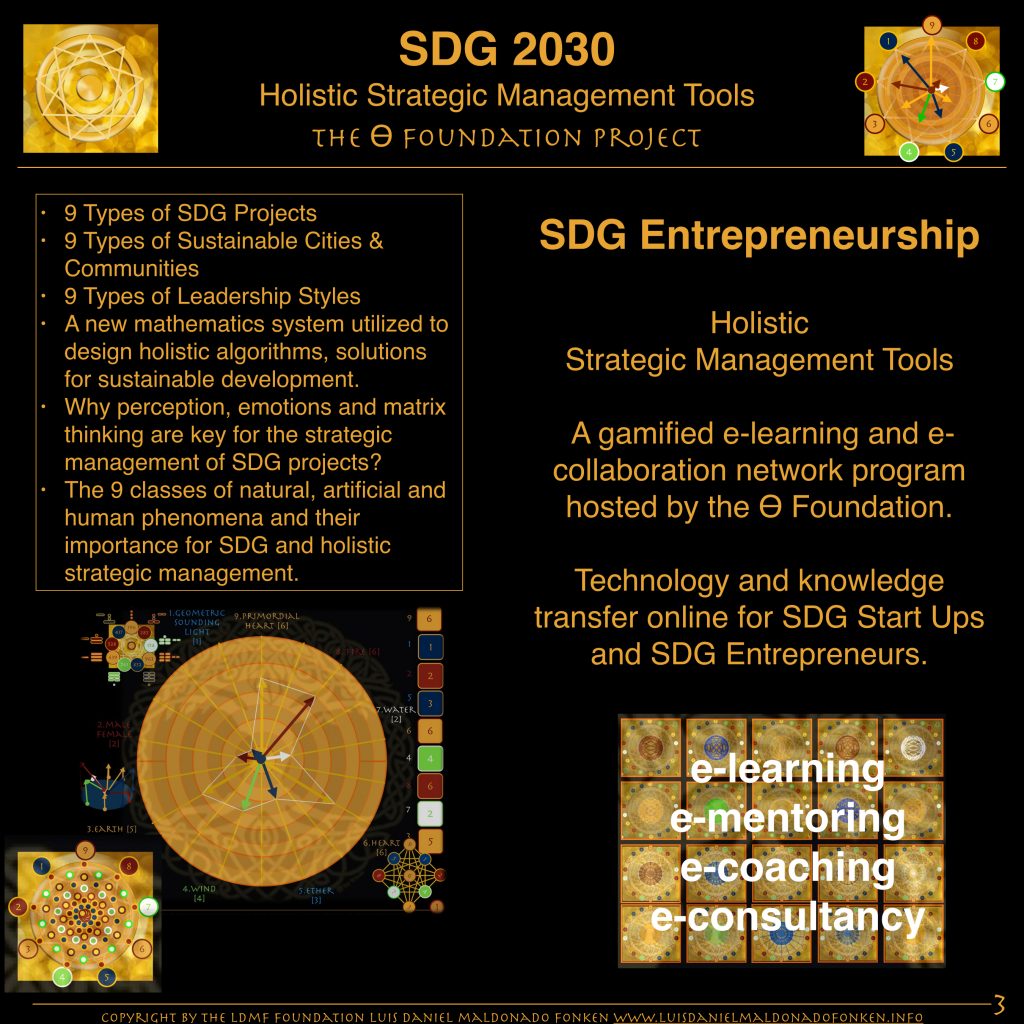 The Matrix-Q Knowledge, Tools & Skills applied for SDG. The Matrix-Q SDG Hub offers free training to SDG leaders, projects and organizations
GOAL
Technical support, technology transfer, knowledge acquisition, education, collaboration, network towards achievement of the 17+ SDG  (REF: UN. SDG 17) provided to SDG Entrepreneurs and SDG Start Ups.
e-LEARNING & MENTORSHIP: Holistic Strategic Management
Holistic Strategic Management Tools : SDG Entrepreneurs will be able to learn the tools online, apply them, share their experiences, receive support, review of case study.
Mentorship, coaching, consultancy, online conferences, presentations, e-forum, group-coaching, articles, e-books, case study will be made available.
The body of work has been developed since 1987, through multidisciplinary research, it involves several tools, for assessment, quantification of value, score card, algorithms design, register and archive of data, organic development process management, time, emotions and risk management, SWOT 9+, and many more. All in one package of tools dedicated to holistic strategic management.
SDG 11 Sustainable Cities & Communities
GAMIFIED PLATFORM
The platform will be gamified and contributions, will be prized with gift certificates for training, coaching or consultancy. The Project plans to include sponsorship, micro-credits, scholarships, fellowships and grants, as prizes given to the participants.
CERTIFICATION & LICENSES
Participants will we encouraged to qualify for evaluation for user certificates (Holistic Strategic Management Tools), and Licenses that will empower them as providers of training programs, coaching and consultancy at their locations.  http://holistic-strategic-management.com/Licenses.html