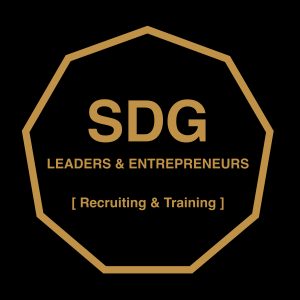 The SDG HUB of the Matrix-Q Research Institute in association to [Matrix-Q Human Capital] announces the opportunity to join a training program dedicated to leaders and entrepreneurs with sustainable development approach
In the spirit of SDG2030 by the United Nations, the Matrix-Q Research Institute has designed a training program that will focus on providing all the abilities necessary for start ups developed based on Innovative know how and services (R&D Research & Development) with holistic and humanist vision.
The training program is planned to receive 620 candidates for start ups developed by the Matrix-Q Research Institute, from all around the world, Benelux and Europe. The training program will be facilitated online and at location the Netherlands.
SDG Entrepreneurs that wish to complete skills according to the profile described below, (Talents) and with a training on Matrix-Q Know How, may apply. After successful completion of the training and certification, if eligible may as well apply for a license for use with commercial purposes as part of our ecosystem and network of professionals.
The opportunity made by the SDG HUB and the Matrix-Q Research Institute through the CxO Program, for all SDG Leaders, Professionals and Entrepreneurs is to join a start up developed by application of Matrix-Q Know How or qualify for a license and certificate and apply in your own business or SDG Project
[Source: Article published at the Matrix-Q Research Institute ] http://research.luisdanielmaldonadofonken.info/2018/05/25/matrix-q-human-capital-recruiting-the-matrix-q-research-institute-predict-its-rd-innovation-start-ups-will-create-150-job-positions-for-the-year-2026/
[Matrix-Q Human Capital: RECRUITING] The Matrix-Q Research Institute predict its R&D (Innovation) Start Ups, will create at least 206 job positions for the year 2033.
An opportunity for 620 eligible candidates
INTRODUCTION
by Luis Daniel Maldonado Fonken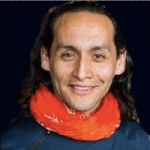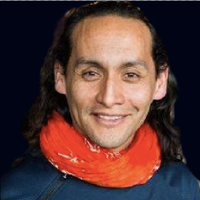 Researcher, Consultant, Coach, Trainer. Developer of the Matrix-Q Assessment Tools, Matrix-Q Education Algorithms and Method, Holistic & Quantum Strategic Management Methods, Corporate Immunology Studies and Applications, PTƟ Primordial Mathematics, PTƟ Matrix-Q Artificial Intelligence, Nonary Thinking Tools & Methods and Gender Cocreativity & Business Inclusiveness System (business model)
We found ourselves, as global citizens living in the multicultural cities/locations of an emerging global culture and civilization, in a moment of our history, which will define the kind of civilization and future new generations will live.
Our heritage are not only our success and achievements, but as well the unresolved challenges and the solutions designed for them.
At the Matrix-Q Research Institute we believe Research & Development, Innovation, and values driven entrepreneurship, with focus on achieving global sustainable development (as suggested by the united nations, SDG2030) is the key for the generation of a nature inspired global culture and civilization in peace, with advanced quality of living, great capacity of progress and wealth generation, with humanist and sustainable development, for which the care of family, culture and nature are important priorities.
The creation of the Stichting Luis Daniel Maldonado Fonken in 2016 was planned since 2011 and prepared since 1993. Its aim as non profit organization is no care, protect, develop, promote and apply the know how, Research & Development, Innovation, by Luis Daniel Maldonado Fonken.
The divisions and projects of the Stichting Luis Daniel Maldonado Fonken, its research projects, and experiential projects, bring together know how and applications of it, developed with entrepreneurial  purposes. Start ups incubation, with commercial, non commercial, for profit and not for profit activities, according to case, will be developed in following years by the Stichting Luis Daniel Maldonado Fonken and its divisions.
Through these start up projects, the Matrix-Q Research Institute has predicted 206 job positions will be created.
The following presentation, is dedicated to the most important asset of these projects, the human capital. A start up runs lead by a capable team with a clear mission statement, and well defined business.
In this sense the Stichting Luis Daniel Maldonado Fonken, through its R&D and Education division, the Matrix-Q Research Institute will start recruiting in 2018, aiming to build up teams, facilitate knowledge and skills, enhance talents, as necessary for the start up projects planned.
LOCATION, SCOPE 
The start ups are planned to be launched from The Netherlands, Headquarters of the Matrix-Q Research Institute. Through licenses and franchise methods, new units of services will be build in other locations in Europe or World Wide.
MULTIDISCIPLINARY, MULTINATIONAL
Multidisciplinary teams with team members from diverse cultures and origins will be build.
NOVEL KNOW HOW, UNIQUE PROPOSITIONS
For the following business projects, which provide services and products, through application of know how developed by the Matrix-Q Research Institute. (Licenses, Labels),
[MATRIX-Q HUMAN CAPITAL] RECRUITING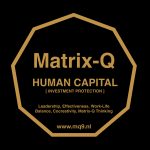 For the Business Projects planned to start up between 2018 and 2033 complete new crews will be build, trained in the Matrix-Q Know How and prepared for the start up challenge.
Those candidates eligible as for their level of expertise and capacity to apply the Matrix-Q Knowledge  and  Skills for the roles and responsibilities assigned to them, for the start ups, will earn the opportunity to join a Matrix-Q Start Up Team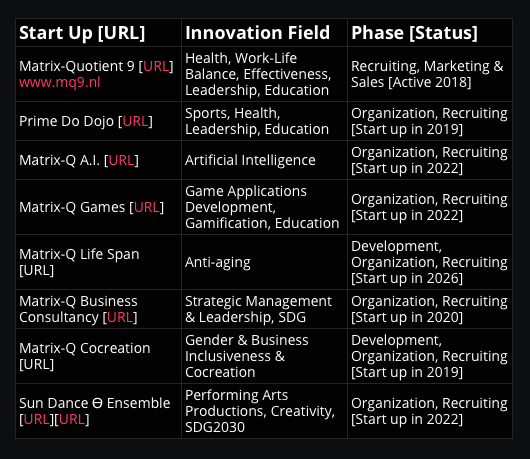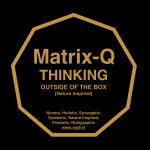 THE MATRIX-Q TEAM MEMBER TALENTS
A Basic Matrix-Q Team is build  through the following Talents. Team members should complete together the basic set of talents, plus have the knowledge and skills, professional expertise necessary for the tasks, roles and responsibilities assigned to them, as well as the necessary qualifications as Matrix-Q Professionals (Licenses) [ Capacity of application of Matrix-Q Know How ]
We wish our new team members will have those talents, described below; otherwise the intention to develop them as new skills and knowledge, through our recruiting and training programs, and qualify for a job position by acquiring the necessary level of performance.
New team members may have one or more of the following. Our Matrix-Q Human Capital Training Programs will help all our employees develop if possible all the talents described below.
Talents
The capacity to commit to the mission statement of the start up and its ecosystem is essential for the overall development of the business project.
Grounded ability of decision making, and action, regarding wealth generation and its use. The ability to generate income must be balanced with the ability to utilize it for the sustainable development of the start up.
Understanding and collaboration, through creative participation and individual identity into the culture of the start up and its ecosystem. Operation, decision making guidelines, for values driven nature inspired start ups, which humanist, non intrusive, non violent application of know how.
The start ups will run with Matrix-Q (R&D Innovation) products and services. The practice of Matrix-Q Methods, and Matrix-Q Gamified internal training dedicated to Matrix-Q Know How & Skill Acquisition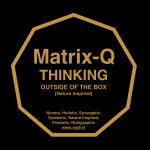 and Enhancement, will help employees to advance their capacity, enhance their Matrix-Q Intelligence, develop Matrix-Q Thinking and Doing outside of the box skills. Our future employees should have the ability to learn to learn, evolve, change and upgrade themselves permanently.
Creative, strategic, thinking is as well one of the skills necessary, integrated to the ability to produce, organize and solve challenges by their own individually and collectively, as a team.
A Matrix-Q Team will be gender balanced, include men and women, and the team dynamics are designed with the purpose to provide a gender equal (in opportunities, and levels of responsibility and impact in the business projects, for men and women) ecosystem; with the understanding that cocreation, communication, collaboration, which involves nature cycles, rhythms, laws, principles, as well as male and female skills, approaches, talents, in equal importance, do create a business process dynamic that is more effective, creative, nurturing and enjoyable. Our new team members should be gender cocreativity capable, and have developed the ability to collaborate with men and women, according to their own talents, skills and capacity, despite their genders and their unique male or female approaches to the business process.
Emotional intelligence, the ability to integrate their emotions in the collaboration process, and acknowledge them as for their value and function, role they play, for the process of solving challenges.
Our new employees should be able to manage data, and complexity. The skill of understanding and applying several perspectives to analyze it and give value to it, and to identify or design solutions from different approaches or levels of understanding simultaneously (Matrix-Q Intelligence) is of great value for our teams.
The understanding of our business process and ecosystem is systemic, and our development follows precise algorithms and process design. Our future employees should be able to work with complex and simple,  effective designs for their business process, follow up algorithms implemented as solutions or enhancements of the business.
Communication, and network, organic thinking, the ability to integrate a community or organization of peers, and evolve and grow together, is wished for our new team members. A collective of individuals capable to collaborate and cocreate a sustainble future together, leave a legacy for future generations, and achieve an stable and sustainable wealth generation based performance, through their individual work and collaboration, is one of the most important skills we wish our new team members will have.
The ability to utilize those talents and capacity of application of Matrix-Q Know How and Skills for global sustainable development and generation of a global civilization and culture, starting at the business location and region [ We think global, act local, we are a value driven organization, which collaborates with the achievement of Sustainable Development Goals, described by the United Nations, SDG2030 ]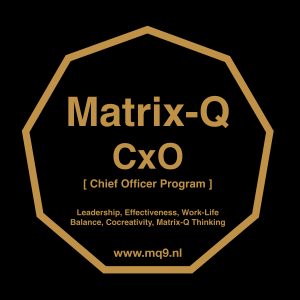 THE CXO PROGRAM [ Fields of Expertise ]
The CXO Program, (Matrix-Q Know How and Skills acquisition program for Chief-Level) plans to receive 620 candidates to job positions between 2019 and 2033.
All our employees receive a training for CxO, we believe that entrepreneurial knowledge and skills should be the foundation of our team collaboration and elements the intelligence of our ecosystem will utilize for a more effective process of achievement.
Matrix-Q leadership, effectiveness, strategic management and work-life balance training program for project managers and CxO roles (Executive – Management, Chief-Level) and team members.
The following fields of experience or academic education should be part of our team capacity.
Marketing
Sales
Business Management
Process Management
Project Management
Production Management
as well as the specific skills according to the fields the start ups have been developed and solutions they provide.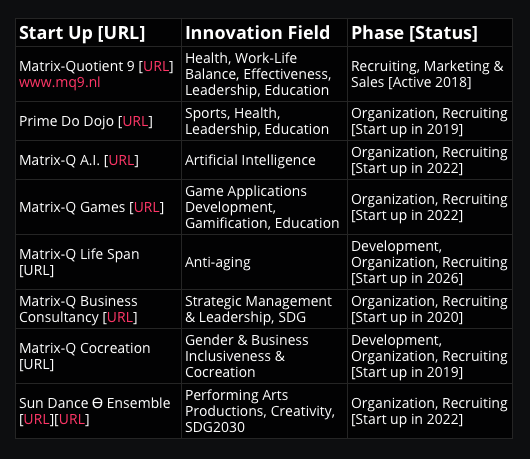 Currently the start ups projects listed above are aiming for team members with education in fields for the field of work listed above
ICT
Applications Development
Artificial Intelligence
Gamification
VR
Communication
Sports
Martial Arts
Performing arts
Health
Aging
Sustainable Development
Strategic Management
Coaching
Consultancy
Training
Gender
Arts Production
Events organization
Travel and tourism
Education
The CXO Program will receive candidates to job positions with expertise in the fields listed above, and bring to them a common grounding foundation of knowledge and skills (Matrix-Q Knowledge and Skills) necessary for the start ups, as well as training on the specific products and services developed and provided by each start up project.
The Length of the CxO Program will vary according to start up project and according to the capacity of the candidates to acquire knowledge and skills. Candidates may complete the program in 3, 9 or 12 months [Intensive] or along 2 to 3 years.
TEAM BUILDING PROCESS
Once the ideal candidates to the job positions have completed successfully the CxO Program, the teams for each start up project will be build and the start of the start up activity will be planned.
We believe that entrepreneurial attitude of the right candidates will create the process and tempo, for the development of the start up project.
As well as the commitment to the mission statement and enjoyment to learn and upgrade own-self will  be the driving force that will help the candidates enrolled in the CxO program to complete it successfully.
FACILITATOR
The Matrix-Q Know How and Skills will be facilitated by Luis Daniel Maldonado Fonken, researcher and developer of the innovative products and services and knowledge behind them.
START UP PROJECTS LEADERSHIP
With the supervision of the board of the Stichting Luis Daniel Maldonado Fonken, and mentorship provided by Luis Daniel Maldonado Fonken, the eligible and selected CEOs and the respective team members (1-3) (Chief-Level) will run the business project.
EMPLOYMENT CONTRACTS, EQUITY AND COFOUNDERS
Team members may join the start up as employees, or as well if apply and eligible, as cofounders and or with equity agreements of property.
Contracts for employee will vary according to case
Internship work study contract
Project based contract
Hourly wages
Monthly wages
R&D (Research and development) agreements (for scientists with entrepreneurial skills)
Volunteer trial season
Trial assignments
% of Final Net Income of a Venture or Project ( Performance based income )
INCOME GENERATION
As for any start up, the definition of the business idea, organization and production will be followed by the intent of reaching customers, achieving sustainable income generation and scaling the business.
Risks and challenges are present, prediction, risk management, strategic management are necessary. The teams ability will make the start up successful, along the period of time necessary, which can not be preset or defined.
According to the team members skills and capacity, before the start of activity of the start up an adjustment of the business process, planned milestones and strategy will be made, according to the human capital acquired for the start up.
The income generation will vary from case to case, team to team, in volume and velocity the start up will generate income.
As any start up, wages, income for employees and team members, cofounders, will vary according to profit, income generated and re-investment needed [need of effective strategic management ].
THE START UPS 2018-2019
The following is the list of start ups and the years we wish our new team members will be ready to join them.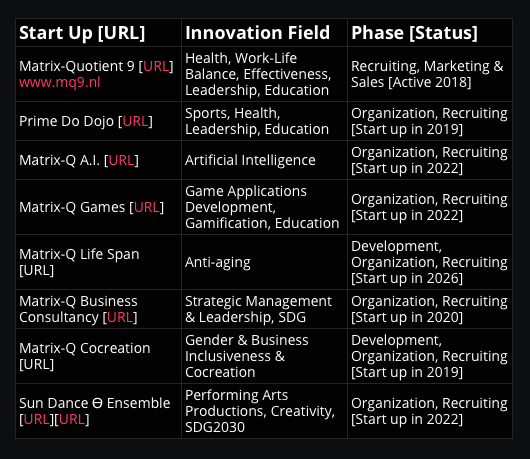 The first start ups planned for 2018-2019  the MQ9 www.mq9.nl,  Prime Do Dojo and Matrix-Q Cocreation.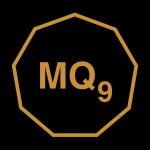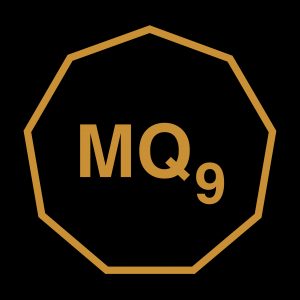 MQ9  [ Matrix-Quotient 9] 
 

Services: Consultancy, Training, Licenses, Digital Tools, Games & Applications, Labels, Franchise
Know How: Matrix-Q Know How, Commercial Licenses [by Matrix-Q Research Institute]
Scope: National [The Netherlands] & International (export)
Crew needs: Visit our recruiting page.
Media, games and applications developers
Marketing, Sales
Coaches, Trainers & Consultants
Performing Artists
Travel and Leisure professionals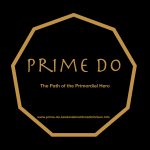 Prime Do Dojo 
Services: Training, Coaching, Games & Applications, Licenses, Franchise
Know How: Matrix-Q Know How, Commercial Licenses [by Matrix-Q Research Institute]
Scope: National [The Netherlands] & International (export)
Crew needs:
Media, games and applications developers
Marketing, Sales
Coaches, Trainers & Consultants
Performing Artists
Travel and Leisure professionals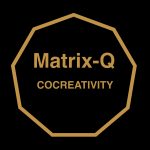 Matrix-Q Cocreation
Services: Consultancy, Training, Coaching, Games & Applications, Licenses, Franchise
Know How: Matrix-Q Know How, Commercial Licenses [by Matrix-Q Research Institute]
Scope: National [The Netherlands] & International (export)
Crew needs:
Media, games and applications developers
Marketing, Sales
Coaches, Trainers & Consultants
Sustainable Development Professionals
GENERAL CONDITIONS
Experience and/or studies in field of expertise related to our core business and/or products.
Capacity of multidisciplinary research (continuous learning), innovation and team collaboration.
Readiness to participate in a continuous gamified training program, learn new methods, know how, tools, skills.
Flexibility to work online and join full days training and team work coordination meetings.
English as business communication language. (a Bonus are Dutch, German, Russian, Chinese, Spanish, Danish, Swedish)
Autonomy, self-motivation, entrepreneurship, self-management, team work skills.
APPLICATION PROCESS
1.[Intentional application in PDF and by e-mail Only] Send a CV, a motivation letter (why would you like to join The CxO Program and which start up project(s) teams are you interested to join ?) and one mini clip of 1 min introducing yourself. (answer within 4-6 weeks) NOTICE: If you have not received an answer from us after 6 weeks is because for any reason we decided not to consider your application within the list of eligible candidates. Please do not call us or e-mails for details or requests of information. If we are interested, we will contact you. E-mail to: recruiting@matrix-q.com
2.[Information session] If eligible, you will be invited to join an information session and add additional information, if necessary.
3.[Full day Training/Evaluation] Join a full day training and recruiting / evaluation.
4.[Trial Season] If eligible, agreement and schedule of trial season, respective training and tasks for complementary evaluation (gamified score system).
ABOUT THE FULL DAY EVENT
The purpose of this event is to expose candidates to job positions to our know how, products and business culture.
Help them receive training and perform by applying the new know how, try out case study and run simulations.
Along the gamified training experience a score card will be utilized for evaluation purposes.
The Full day program has 9 stages of evauation. Eligible candidates will be invited to complete the 9 stages.
For those eligible candidates that did complete the full day program and invitation to join the CxO Program will be given.
SCHEDULE
Eligible candidates, that have sent their intentional application letter, will be invited to an information session and full day training evaluation according to a pre set schedule.
BENEFITS
Continuos training, certificates and licenses in fields: Strategic leadership, effectiveness & family-life-work balance [coach, trainer, consultant, leader certificates and licenses, gamified score system and gamified module based training)
Foundation self-management training and burnout prevention.
International and National entrepreneurial challenges.
Multidisciplinary Collaboration Training. Multidisciplinary team work. Multidisciplinary know how based products, services and strategic management.
Online work, from home or when abroad traveling.
Full day trainings and team work coordination integrated to leisure activities.
Family-Life-Work Balance business development guidelines.
Nature inspired business culture.
Values Driven Entrepreneurship
Engagement into global sustainable development
Matrix-Quotient of Intelligence continuous training.
MORE DETAILS, CONTACT & INFORMATION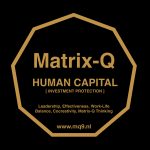 Matrix-Q Human Capital
E-mail to: recruiting@matrix-q.com
Telf. 0031.626673380