CORPORATE IMMUNOLOGY – The CGE (Culture Generation Engine) of the United Nations : The SDG.2030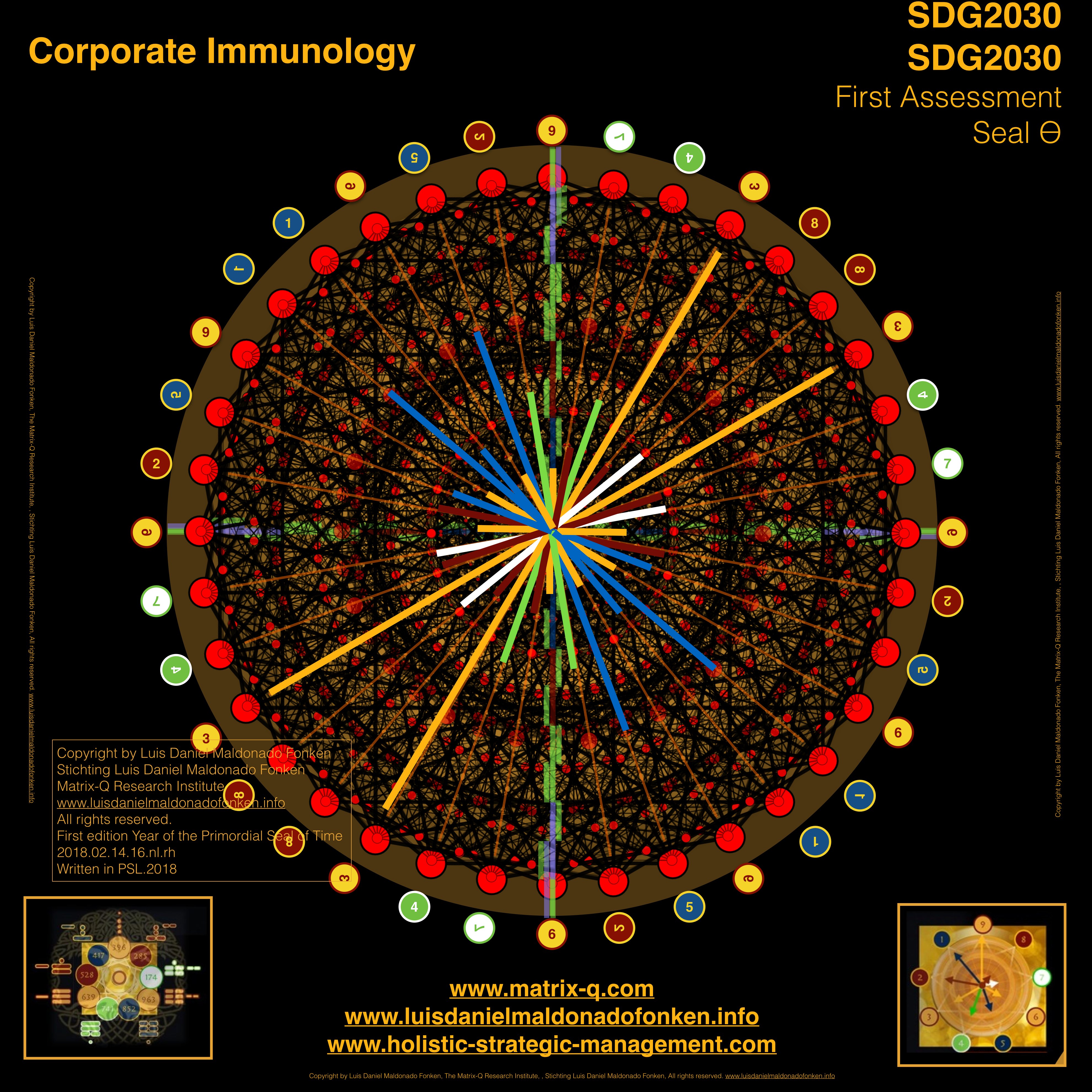 ABSTRACT
The researcher introduces the CGE within the SDG context, suggesting SDG represent the United Nations CGE (Culture generation Engine) and a new opportunity for the generation of a global culture and civilization. with background in the PTT First Assessment of SDG2030 17 goals, and taking by reference the publications by the researcher on holistic strategic management, primordial navigation, corporate immunology, time reversible processes (quantum management) and PTT Tools for Futurist Assessment, prediction, the researcher presents the First CGE Geometrical value of the SDG (2030), and the booklet with CGEs, geometrical values, generated for each SDG, 17 goals).
Further research, assessment of cases (SDG Projects) on the field, and evolution of the SDG global movement must be developed. The data generated by utilizing PTT Tools and gathered with the collaboration of the PTT HUB Members, and assistants, will be essential for the purpose of prediction, a futurist assessment of the SDG movement that will be helpful, for strategic management, leadership, risk management suggestions for SDG Entrepreneurs, SDG Stake Holders, Cities and Corporations involved in SDG.
Collaboration between corporate entrepreneurs and SDG Entrepreneurs is suggested as strategy, that will bring together stakeholders at SDG locations world wide
MOTIVATION
Which are the values, identity, operational and decision making guidelines of the emerging global culture and civilization ?
How the sustainable development goals of the united nations, generate, induce, a new global culture movement and create the foundations of a global civilization ?
Why the study of the CGE (Culture Generation Engines) as representation of the system of perception, values and behavior of a human collective and its organizations or governance, is necessary from a futurist perspective, for the purpose of design of a global culture and civilization in peace, capable of wealth generation, quality of living,  sustainable development and high-advanced technology and knowledge ?
What is the CGE ? How and where A.I., Futurist Assessment/Prediction, Simulations & Risk Management, meet Epidemiology, Immunology, Leadership, Strategic Management, Human Potential, Human Genome, DNA Studies, Algorithms Design, Mathematics, Time Reversible Processes and Effectiveness ?
How the CGE help us perceive, study and describe the culture/organization/human-collective/cluster immune system ?
How corporate immunology can help us identify and/or develop the ideal CGE that an organization needs? and the ideal skills, approach, an employee needs, in order to become corporate/culture immune system agent ?
Which is the culture that the SDG2030 are suggesting for the world ? which is its immune system and which skills and approach would have its immune system agents ?
Which type of leaders and organizational cultures are necessary or would be ideal for the SDG.2030 ?